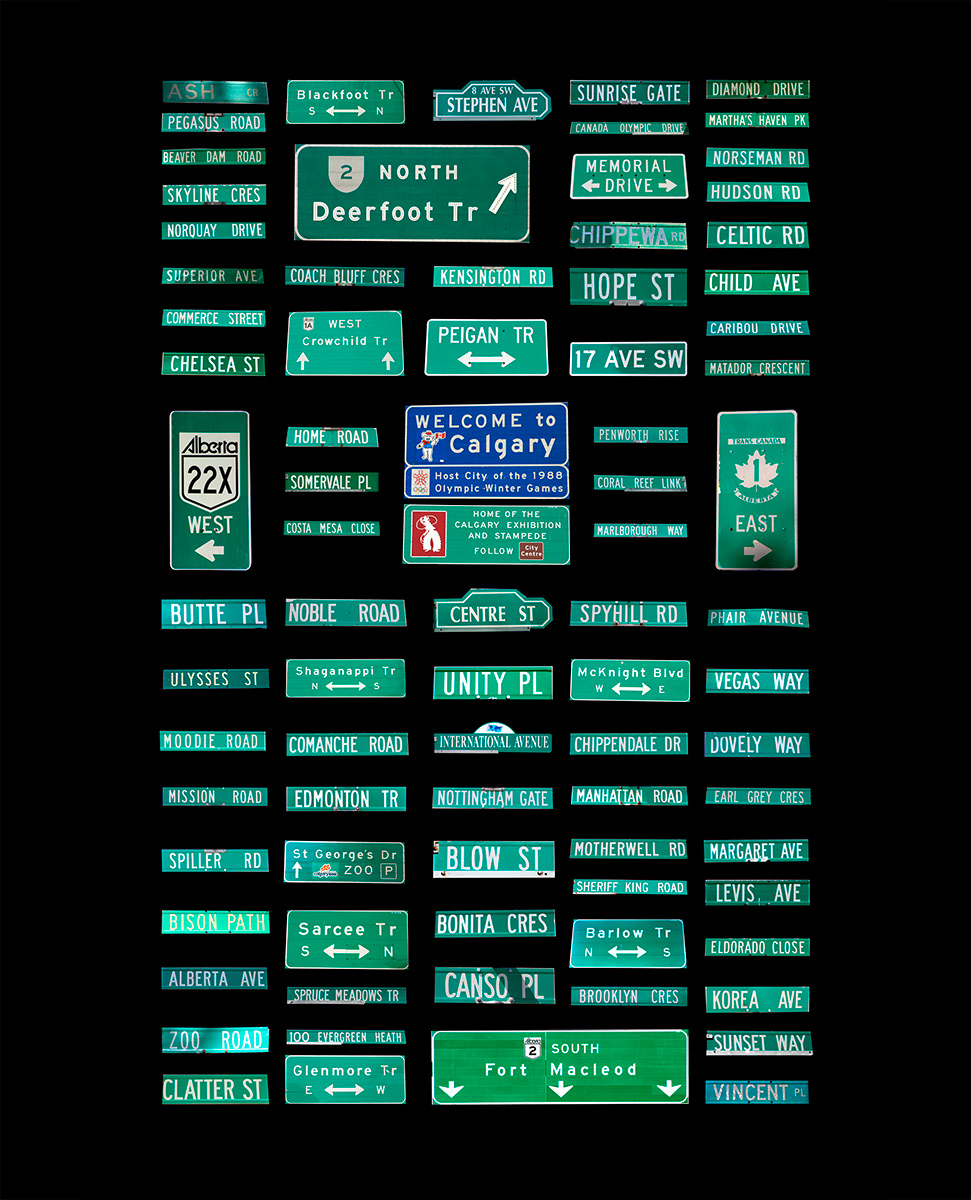 "Welcome to Calgary"
Design and layout by Vincent T Joachim
Every city has unique street signs. These signs showcase the history, diversity and quirkiness of a city. This is part of a series and other cities in the project include: Vancouver, Banff and surrounding area, Edmonton, Regina, Toronto and Halifax.